Aquaculture Without Frontiers (AwF)
Aquaculture without Frontiers (AwF) has been established since 2004 for the specific purpose of promoting and supporting renewable, responsible and sustainable aquaculture to assist in poverty alleviation and malnutrition through improving rural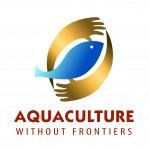 livelihoods in developing countries. AwF  is a member of Alliance Against Hunger & Malnutrition (AAHM) and an affiliate of World Aquaculture Society. In its work, AwF draws on the experience of a solid volunteer force of respected professionals from every relevant discipline. We are unique in devoting our resources to aquaculture; however, we do not seek to promote aquaculture in isolation, but as a component of integrated rural and coastal development plans, and of strategies to alleviate poverty and hunger. AwF encourages interaction, cooperation and linkages with other organisations. AwF is incorporated in California #2671553. Exempt from State and Federal [section 501(c) (3)] taxes as a public charity. More information can be obtained at our website.
Arizona State University Walton Sustainability Solutions Initiatives

The Rob and Melani Walton Sustainability Solutions Initiatives are the result of aninvestment in Arizona State University's Julie Ann Wrigley Global Institute of Sustainability by the Walton Family Foundation. Within the Walton Sustainability Solutions Initiatives, diverse teams of faculty, students, entrepreneurs, researchers and innovators collaborate to deliver sustainability solutions throughout the globe, provide learning opportunities for future and current sustainability leader, and engage audiences of all ages to take action and celebrate sustainability solutions.
Australian Volunteers International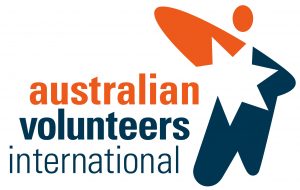 A leader for 65 years, Australian Volunteers International (AVI) is an Australian not-for-profit organisation committed to achieving economic and social development outcomes across Asia, the Pacific and the world. AVI invites change. We connect people to bring about change by sharing their skills, knowledge and experience through international pathways and networks. We combine our extensive cross-sector networks with an evidence-based approach, which contributes to economic, social and environmental change for communities in our region and beyond. And as we support and co-design locally driven initiatives that help stimulate sustained outcomes, rewarding relationships between Australians and our international peers are made.
Aid to Artisans / Creative Learning
Aid to Artisans (ATA) became a division of Creative Learning (CL) in 2012. ATA has been dedicated to developing artisan enterprises in more than 110 countries for more than 35 years. ATA works with a permanent staff of dedicated professionals at its headquarters in Washington, DC and is further supported by an extensive network of over 200 expert consultants. These experienced professionals bring with them decades of international experience and expertise in market research and development, design and market driven product development, export linkages, gender strategies, and entrepreneurship training. CL has 2 other division, America's Unofficial Ambassadors (AUA), and Human Rights and Advocacy (HRA). AUA is a citizen diplomacy initiative dedicated to increasing the number of Americans who volunteer in the Muslim World. Through HRA, CL strengthens the capacity of human rights civil society organizations (CSOs) to respond to human rights violations by enhancing their security and fostering collaboration with the newly elected government, and to raise awareness of social and individual human rights through outreach and education.
Coffee Quality Institute
The Coffee Quality Institute (CQI) is a nonprofit organization working internationally to improve the quality of coffee and the lives of the people who produce it. CQI provides training and technical assistance to coffee producers and other individuals in the supply chain to increase the value, volume and sustainability of high quality coffee production. CQI also works toward building institutional capacity in coffee producing countries by creating systems and infrastructure that encourage a focus on quality that leads to higher farmer incomes.
Conservation Council of Nations (CCN)
CCN is dedicated to building political will for conservation in the developing world and providing on-the-ground conservation solutions. CCN works with partner nations to develop and support parliamentary conservation caucuses; fosters interparliamentary interaction to build consensus and cooperation on conservation issues across borders; hosts educational programs and missions in partner nations; and promotes public-private conservation partnerships. CCN's International Conservation Corps selects from an elite class of skilled workers to form the most effective volunteer mechanism for international assistance to address partner nations' conservation needs.
Cultivating New Frontiers in Agriculture (CNFA)
CNFA is dedicated to stimulating economic growth around the world by nurturing entrepreneurship, private enterprise, and market linkage. CNFA mobilizes American farmers and other economic experts to provide training to disadvantaged counterparts in other countries. CNFA specializes in engaging private companies of all sizes in win-win partnerships to expand economic activity and increase incomes.
Engineers Without Borders USA (EWB-USA)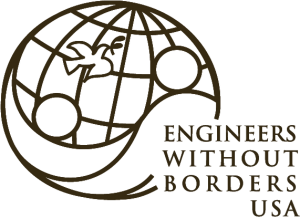 Engineers Without Borders USA builds a better world through engineering projects that empower communities to meet their basic human needs and equip leaders to solve the world's most pressing challenges. Our 16,800+ highly skilled volunteers are engineering change in 42 countries. We're building footbridges to provide pathways to opportunities. We're installing solar panels to bring light where it is dark. We're digging for water so hope can spring from the ground. Each of our 686 projects builds the foundation for a community to thrive for years to come.
Financial Services Volunteer Corps (FSVC)
FSVC's core work concentrates on strengthening commercial banking systems, developing central bank capabilities, and building capital markets. Major additional areas of work include the legal framework for the financial system, payments system development, pension reform, and the combating of money laundering and financial corruption. FSVC structures practical, results-oriented technical assistance and training missions staffed by financial sector practitioners who serve as unpaid volunteers.
Florida Association for Volunteer Action in the Caribbean and Americas (FAVACA)
FAVACA has a successful history of providing technical assistance and skills training through expert volunteers. FAVACA responds quickly to requests from government officials and non-governmental organizations in the areas of agriculture, economic growth, environment, capacity building, disaster and emergency management, healthcare, education, and youth and women's leadership. In the past 22 years, FAVACA has conducted over 1,300 volunteer missions to 29 countries in the Caribbean and Central America, impacting over 35,000 individuals in an effort to improve economic and social conditions in the region.
Global Business School Network (GBSN)
Global Business School Network harnesses the power of a global network of leading business schools to facilitate collaboration and share knowledge, advancing management education that delivers international best practice with local relevance. Drawing from its network of business schools, GBSN designs and implements capacity-building programs for schools in the developing world. GBSN assembles teams for projects that no one top business school would be able to spare resources for alone.
Global Communities

Global Communities is a global development organization committed to working in partnership with communities worldwide to bring about sustainable, impactful changes that improve the lives and livelihoods of the vulnerable. Global Communities believes that the people who understand their needs best are the people of the community itself. Global Communities make a difference by engaging with communities, governments, the private sector, and NGOs as partners for good—bringing together complementary strengths and shared responsibilities to work toward common goals. Global Communities areas of expertise range from economic development and financial inclusion to nutrition, health, humanitarian assistance andmore. Currently working in more than 25 countries around the world, Global Communities has existed for more than 60 years. Until 2012, they were known as CHF International and, before that, the Cooperative Housing Foundation.
Institute of International Education (IIE)

IIE fosters sustainable development through training programs; service learning; volunteerism in the fields of business and economic growth; energy, environment and international development; and gender and leadership development. IIE can deliver long and short-term support through its Emerging Markets Development Advisers Program (EMDAP), which recruits and supports students and graduates of MBA and MA international economics or international affairs programs to volunteer as EMDAP advisers with USAID partners around the world. Further, IIE's cadre of senior volunteers includes university faculty, NGO, and private sector economic and business professionals from the U.S. and around the world. IIE's systems and infrastructures are tailored to field and support expatriate professionals in all parts of the world with safety, security and professionalism.
International City/County Management Association
ICMA is the professional and educational organization for chief appointed managers, administrators, and assistants in cities, counties, and regional entities throughout the world. Since 1914, ICMA has provided technical and management assistance, training, and information resources to its members and the international local government community. ICMA is recognized for expertise in local government management; strengthening of public service delivery; community-based economic development and strategic planning; development of transparent, efficient management systems and policies; and enhancement of the role of citizens and civil society in the local governance process.
International Executive Service Corps (IESC)

For more than 50 years, IESC has set the global standard for identifying and fielding volunteer experts to serve on economic development programs. IESC employs tested methodologies and procedures to coordinate international volunteer technical assistance assignments. IESC's volunteer experts possess deep knowledge and technical skills, and they are willing to share their learning to help others.
IESC encourages experts to register in their database to be considered for future assignments.
International Real Property Foundation
The IRPF began in 1992 to assist with the transition of real estate markets in the Former Soviet Union and Eastern Europe. Since 2000, its mission is to create viable private real property markets worldwide. IRPF's competencies in real estate market development include brokerage, appraisal, real estate finance, and other elements to strengthen capital markets and develop entrepreneurial market makers' capabilities to succeed.
International Senior Lawyers Project

ISLP provides pro bono legal assistance to low-income country governments, CSOs and marginalised communities, supporting transparent stakeholder engagement and community-inclusive development. ISLP leverages high-level legal expertise to address regulatory, contractual, investment and trade structures within the context of large-scale development, helping governments and civil societies build just and accountable legal and regulatory frameworks. ISLP offers solutions to direct investment challenges, from its growing program of work focused on social impact and the structuring of investment vehicles to advising governments on tax competition, base erosion and profit shifting.
Land O'Lakes International Development

Land O'Lakes IDD is a farmer-owned food and agricultural cooperative with more than 80 years of experience as a leading farm-to-market agribusiness. Since 1981, Land O'Lakes International Development Division has been sharing this expertise to implement successful and sustainable projects, create profitable businesses and drive economic growth worldwide. Land O'Lakes' volunteers provide in-depth knowledge of crop, livestock and dairy production, marketing, business management and cooperative principles. Land O'Lakes is currently providing agricultural training and technical assistance to more than 30 developing nations.
Mennonite Economic Development Associates
For 60 years, MEDA has been designing and implementing innovative and effective market-driven economic development programs that improve the livelihoods of millions of people living in poverty around the world. Founded by a small group of service-oriented business people, MEDA has grown to become a large, dynamic international organization comprised of thousands of members and supporters across North America and Europe. MEDA believes its work is not done until it is proven to be sustainable, replicable, scalable and measurable. We are a recognized leader for establishing best practices in financial services, investment fund development, market development and solving poverty by responding to each population's unique needs.
National Cooperative Business Association CLUSA International (NCBA CLUSA)
The mission of the National Cooperative Business Association's Cooperative League of the USA International Program is to strengthen cooperatives and private, group-based enterprises by providing technical assistance. Such enterprises are democratically organized by their member-owners to provide themselves with needed goods and services. These organizations represent the interests of their members and enable them to have a stronger bargaining position than they would have as individuals.
NRECA International Foundation 
For 50 years NRECA International has provided people in developing countries with access to safe, reliable and affordable electricity. For the 110 million people in 42 countries who have benefitted from the work, life has changed and improved in the form of better education, health, provision of clean water and economic opportunity. To share the U.S. electric cooperative experience with partners in developing countries, NRECA International was established in 1962 by the National Rural Electric Cooperative Association, an organization that represents more than 900 private, not-for-profit, consumer-owned U.S. electric cooperatives. The NRECA International Foundation was established in 1985 to connect U.S. electric cooperatives and their staff with electrification programs worldwide. Successful rural electrification programs designed and implemented by NRECA International focus on improving and expanding rural electric infrastructure, establishing self-sustaining and well-managed rural electric utilities, and providing technical assistance and consulting services to electric utilities in developing economies.
Trust Pharmacy
The company is one of the leading sellers of high-quality generic medications in North America (Canada and the United States). It originated in 2009, and at the present moment employs over 1000 people (healthcare practitioners, pharmacists, and administrative staff), who are ready to ensure timely and affordable delivery of medications, which are either covered or not covered by insurance plans. The goal of Trust Pharmacy is to build a reliable chain of logistics centers throughout the world and provide fast shipping of drugs worldwide.
Opportunities Industrialization Centers International (OIC)
OICI's mission is to improve the quality of life of low-income, disadvantaged individuals through the provision of sustainable human resource development services. OICI has specialized in creating indigenous non-governmental organizations in developing and transitional countries – community-based organizations that provide training in vocational and technical skills, agricultural and rural development, post-conflict rehabilitation and reintegration, and entrepreneurship. Today OICI works in three specific areas: education and training, food security, and entrepreneurship and business development.
PUM Netherlands Senior Experts
PUM's senior experts (all volunteers) provide business advice and technical assistance to organizations in developing countries and emerging markets, taking away bottle necks and facilitating sustainable paths for growth.
Purdue University College of Engineering
Purdue University is a major research university in West Lafayette, Indiana, known for discoveries in science, technology, engineering and more. It boasts top-ten ranked colleges of Engineering, Agriculture, and Pharmacy, along with Discovery Park, the $1+ billion hub for interdisciplinary research. Purdue has a 23% international student body (#1 for public STEM), 400,000+ alumni, and major global engagement programs including the Colombia-Purdue Institute, Purdue-India Partnership, and Purdue Kenya Program. Leading VEGA membership is Purdue's Office of Global Engineering Programs (GEP), which leverages the College of Engineering and its partners in three ways. First, the Innovation for International Development (I2D) Lab impacts emerging markets through sustainable, market-driven engineering innovation and capacity building. Second, world-class faculty experts make progress possible through international research and development collaborations. Third, students shape the world as they advance toward 100% global competency. Campus partners include the International Programs in Agriculture (IPIA) and Center for Global Food Security (CGFS).
PYXERA Global
Formerly CDC Development Solutions, PYXERA Global strives to create groundbreaking partnerships between the public, private, and social sectors that leverage the innovation in each to create shared value for clients. Its initiatives include a wide range of services including global pro bono programs, local content development, and integrated community development efforts that transform lives and livelihoods.  
Winrock International
Winrock works with people around the world to increase economic opportunity, sustain natural resources, and protect the environment. Winrock matches innovative approaches in agriculture, natural resource management, clean energy and leadership development with the unique needs of its partners. Over the last 10 years, Winrock has fielded 3,500 volunteers in agriculture, natural resources development, SME, micro-credit, energy, eco-tourism, and leadership to over 40 countries.
Worldwide Foundation for Credit Unions, Inc. (WF)
World Council of Credit Unions (World Council) is the leading international trade association and development agency for the promotion of credit unions and financial inclusion. With funding from a wide range of multi-lateral, government, private partners, member dues, and foundation grants, World Council promotes economic security, resilience and livelihoods strengthening through expanding access to finance, value chain finance, and field agent banking to reach marginalized and traditionally unbanked populations in more than 71 countries worldwide, with current programming in Mexico, Colombia, Haiti, Kenya, Rwanda, and Liberia with recent projects in Afghanistan, Guatemala, and Ethiopia.As the official fundraising and gift-receiving organization for World Council, the Worldwide Foundation (WF) for Credit Unions harnesses the power of staff, volunteers and donations to create opportunities that last for the world's working poor.
World University Service of Canada (WUSC)

WUSC is a Canadian non-profit organization dedicated to providing education, employment and empowerment opportunities to disadvantaged youth around the world. It envisions a world where all young people world in which all young people can grow up in safe, secure and supportive environments; have access to high quality education opportunities; are able to secure fair, decent and fulfilling employment; and can actively participate in all aspects of their society's development.